You've recorded your new album or single. It's mixed, mastered, and ready to go (and frankly, it's awesome), but now what? How do you get your music online to iTunes, Spotify, Apple Music, YouTube, Amazon, Facebook, Instagram, etc. so the whole world can hear it? Well, my friend, you are at the right place.
Catapult is a leading digital music distributor for artists and labels around the world since 2006. We directly distribute albums, singles and other audio content into all of the top digital music stores. We never use 3rd parties to deliver content (Who take a cut of the earnings) like our competitors.

Accounts are free, and you only pay a one-time fee to submit an album, single, or a ringtone.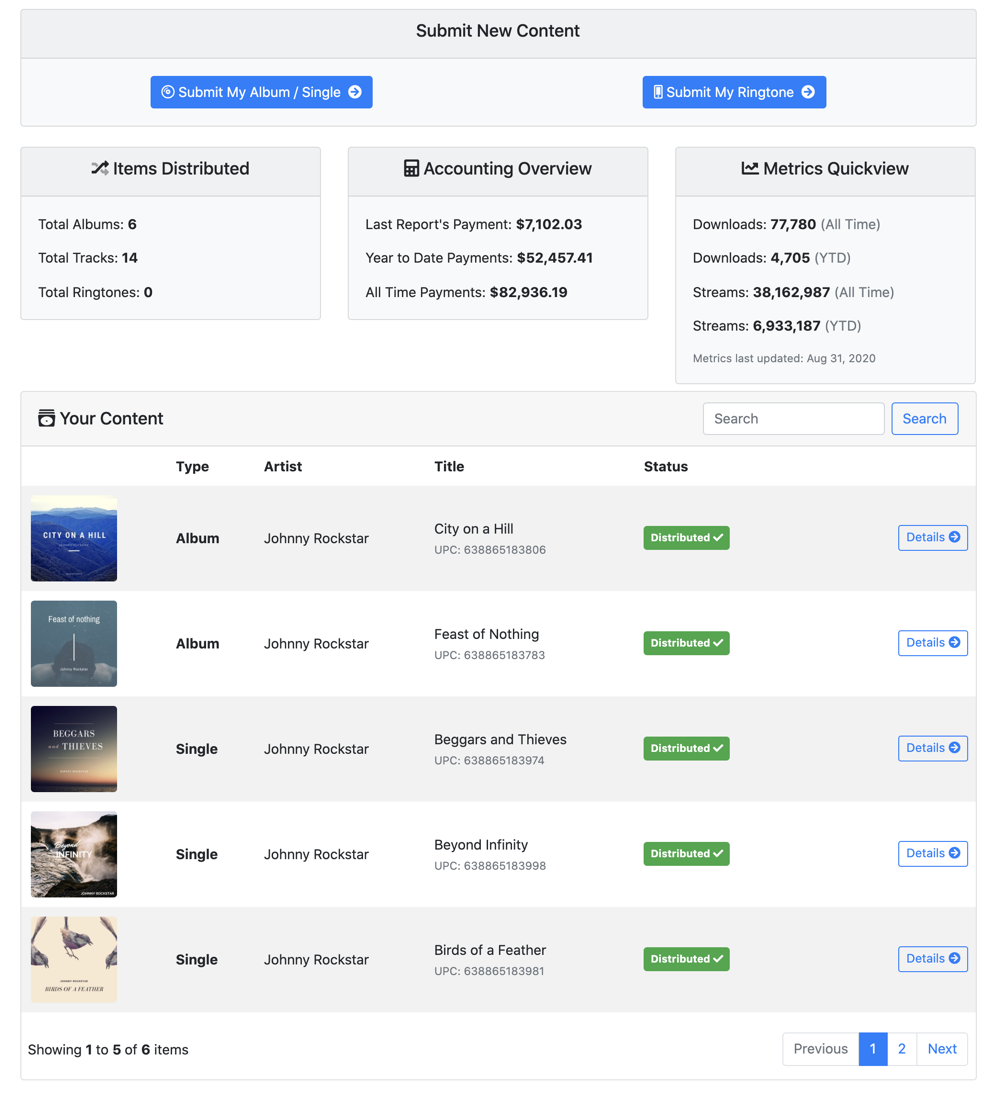 It can take as little as 2 minutes to submit your masterpiece.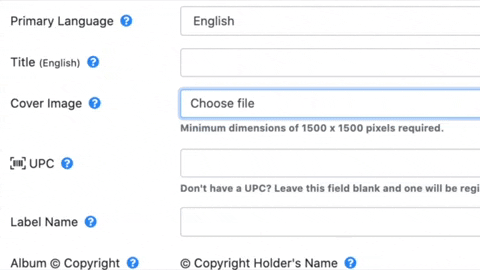 We've got it from here. We will wrap up your precious music and deliver it to all the major music stores for processing, including:
iTunes

Apple Music

Spotify

Amazon

YouTube

Tidal

Facebook

Instagram
And many more!

Catapult gives you the most detailed and accurate reports you could imagine. See which stores and countries your streams and downloads are coming from! We also show you the subscription tier for streams (Other distributors don't provide this level of detail in their reports!...We have no idea why).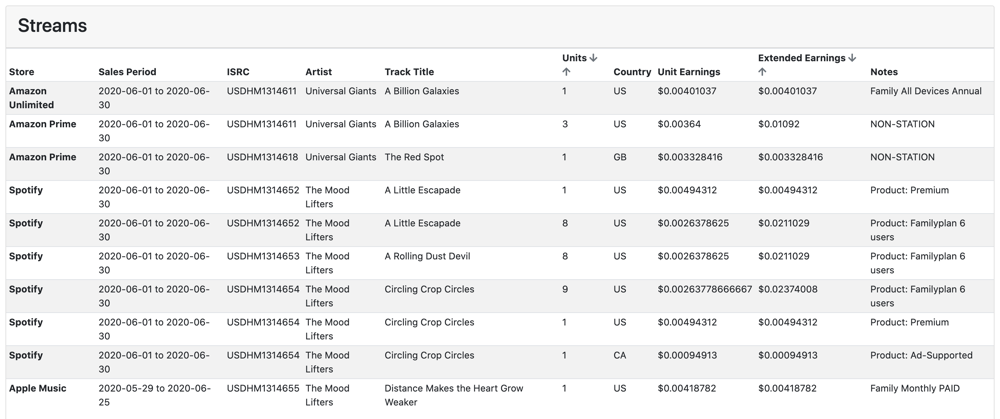 At the end of the month, get automatically paid via PayPal with no transaction fees. No need to login every month to manually withdraw your money or pay expensive transaction fees like with other distributors.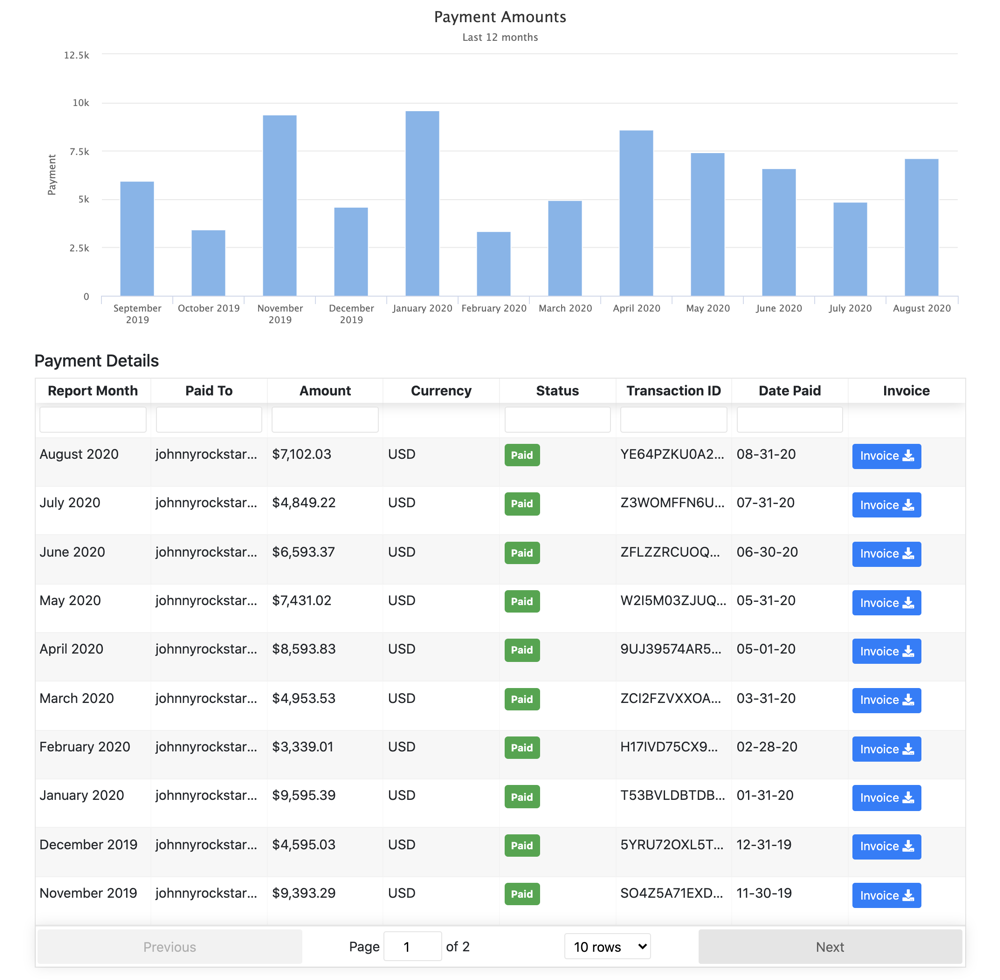 Tens of thousands of Artists have trusted Catapult to distribute their music since 2006. It's fast, it's easy, and we are always here to help. But don't take our word for it...
"We love Catapult! They helped us distribute our albums into iTunes in only 24 hours! Plus, being able to login and view daily iTunes sales and chart data helps us to measure the effectiveness of our tour schedules. Couldn't recommend Catapult more!"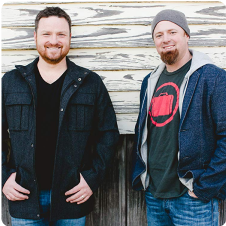 Shane & Shane
Independent Artist
"As an artist, the best thing to say about Catapult is that they rarely cross my mind. I trust them. They pay me on time and it's low maintenance for me. I focus on music and they focus on being the best online distribution company anywhere, and apparently its working. Their reputation for the highest artist percentage payout, efficiency, and customer service is separating them from all other distribution companies anywhere."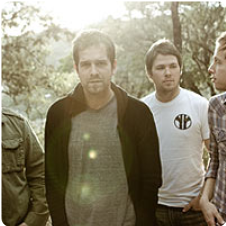 Robbie Seay
Independent Artist
"Catapult was the right choice for our label. Working with them is a pleasure and they have done exactly what they said they would do in representing us and servicing us with all the digital stores! They rock!"
Debra LaMunyon
Forerunner Music